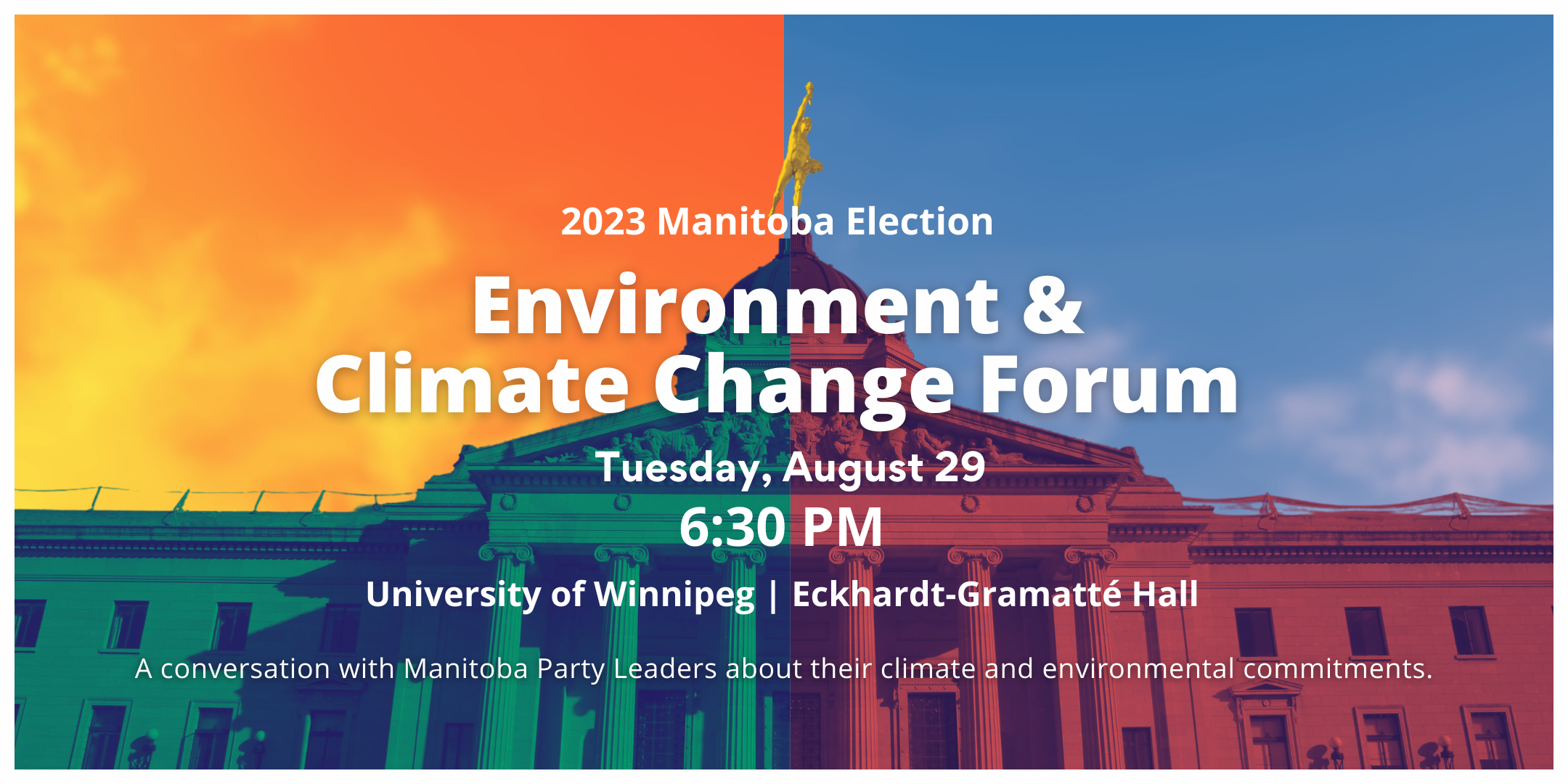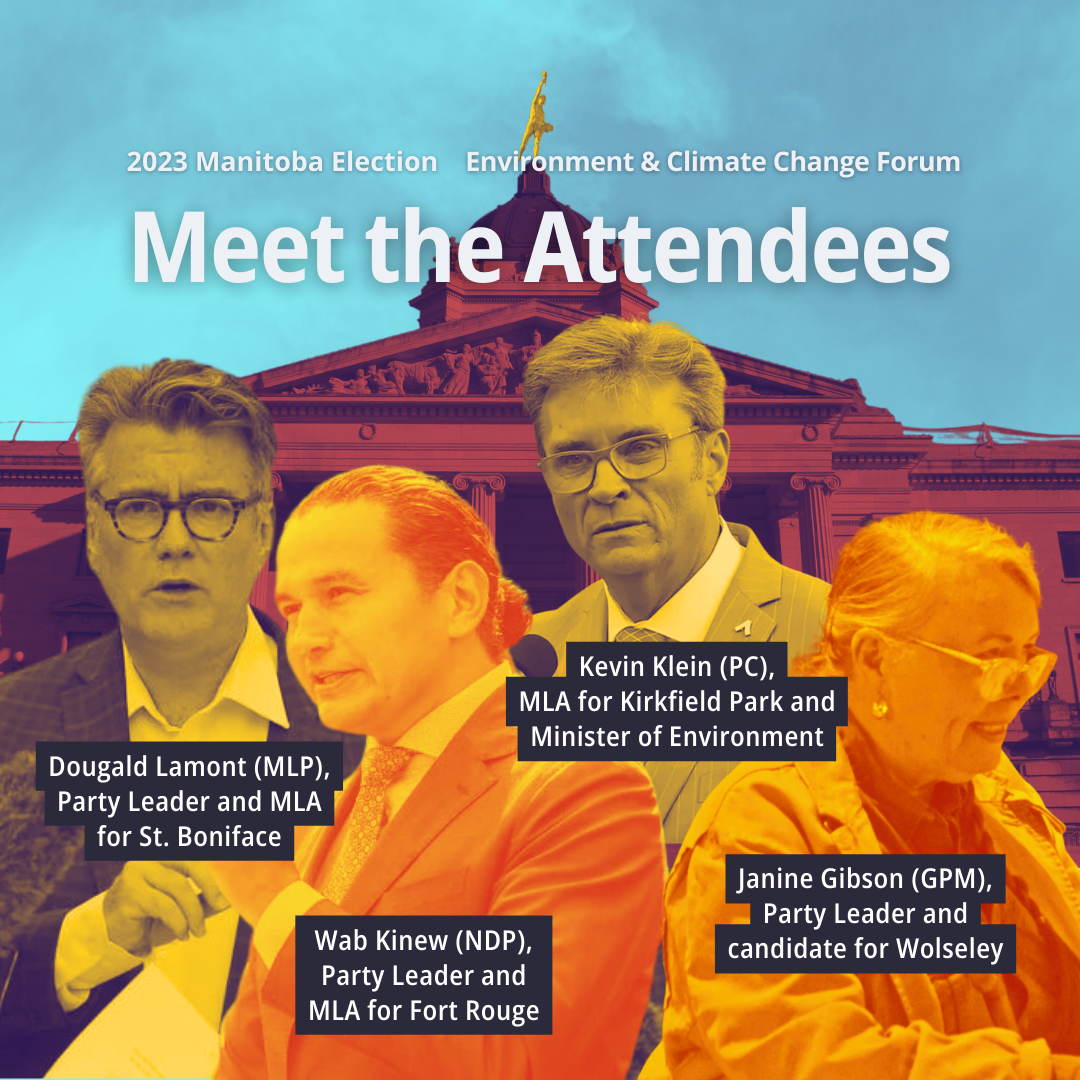 Please note Lisa Naylor will now be attendng on behalf of the NDP instead of Wab Kinew.
Submit a question
We are leaving space in the forum to ask questions from the audience. Please submit your question using the link below.
Note: Unfortunately due to the number of questions people have we will be unable to ask them all. If your question is not asked at the forum, we strongly encourage you to send it directly to party leaders and candidates.
Manitoba's 2023 Environment and Climate Change Forum is being hosted by:
CPAWS – Manitoba Chapter
Sustainable Building Manitoba
CCPA – Manitoba Office
Manitoba Eco-Network
BizforClimate
Wilderness Committee
Sustainable Brandon
Trees Please Winnipeg
Green Action Centre
CAPE Manitoba (Canadian Association of Physicians for the Environment)
Environmental Health Association of Manitoba
Manitobans for Safe Technology
Global Shapers Community Winnipeg
Bike Winnipeg
Little Mountain Park Conservancy Group
Manitoba Energy Justice Coalition
Citizens' Climate Lobby
Boreal Action
The Interfaith Coalition for CEIR
The Green Action Committee of the First Unitarian Universalist Church of Winnipeg
OURS-Winnipeg
Climate Change Connection
Climate Action Team
The Climate Reality Project Canada
The University of Winnipeg
Fireweed Food Co-op
LIVE AUGUST 29TH AT 6:30PM