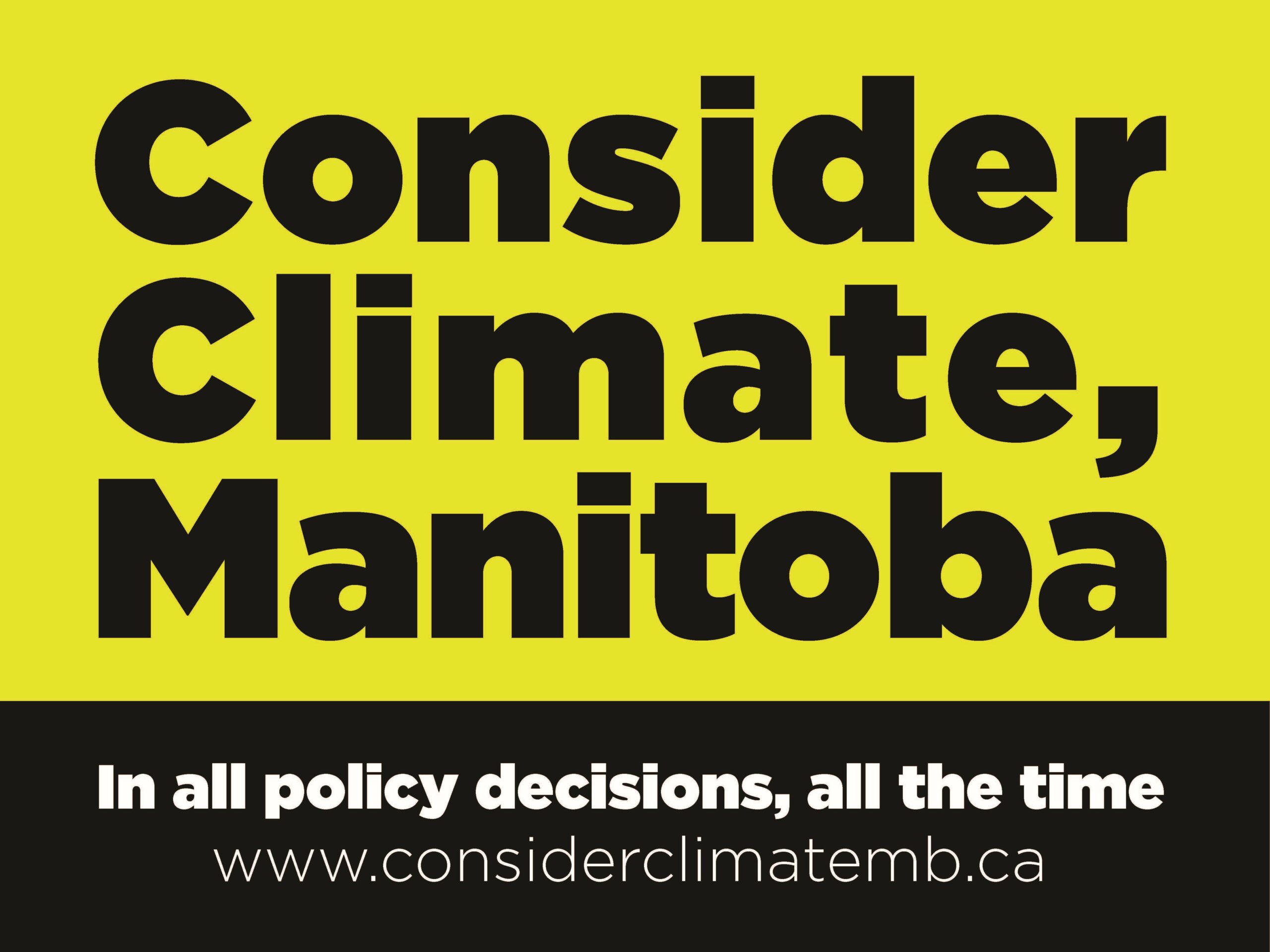 We are not currently distributing free Consider Climate, Manitoba lawn signs, but we will have a link for you to purchase your own and have it mailed to you soon – this is an ongoing campaign and we are encouraging people to keep their signs up! If you have a sign that you're not interested in keeping up and don't want to store it for future elections, please return it to one of the following locations (more drop-off locations coming soon):
Refill Market, 634 Notre Dame Ave, Winnipeg (see business hours here)
400 Woodward Avenue, South Osborne in Winnipeg (leave on front stops)
Note – if you're experiencing a barrier preventing you from dropping off your sign (transportation, accessibility, childcare, etc.), please email info@considerclimatemb.ca to arrange a pick-up.