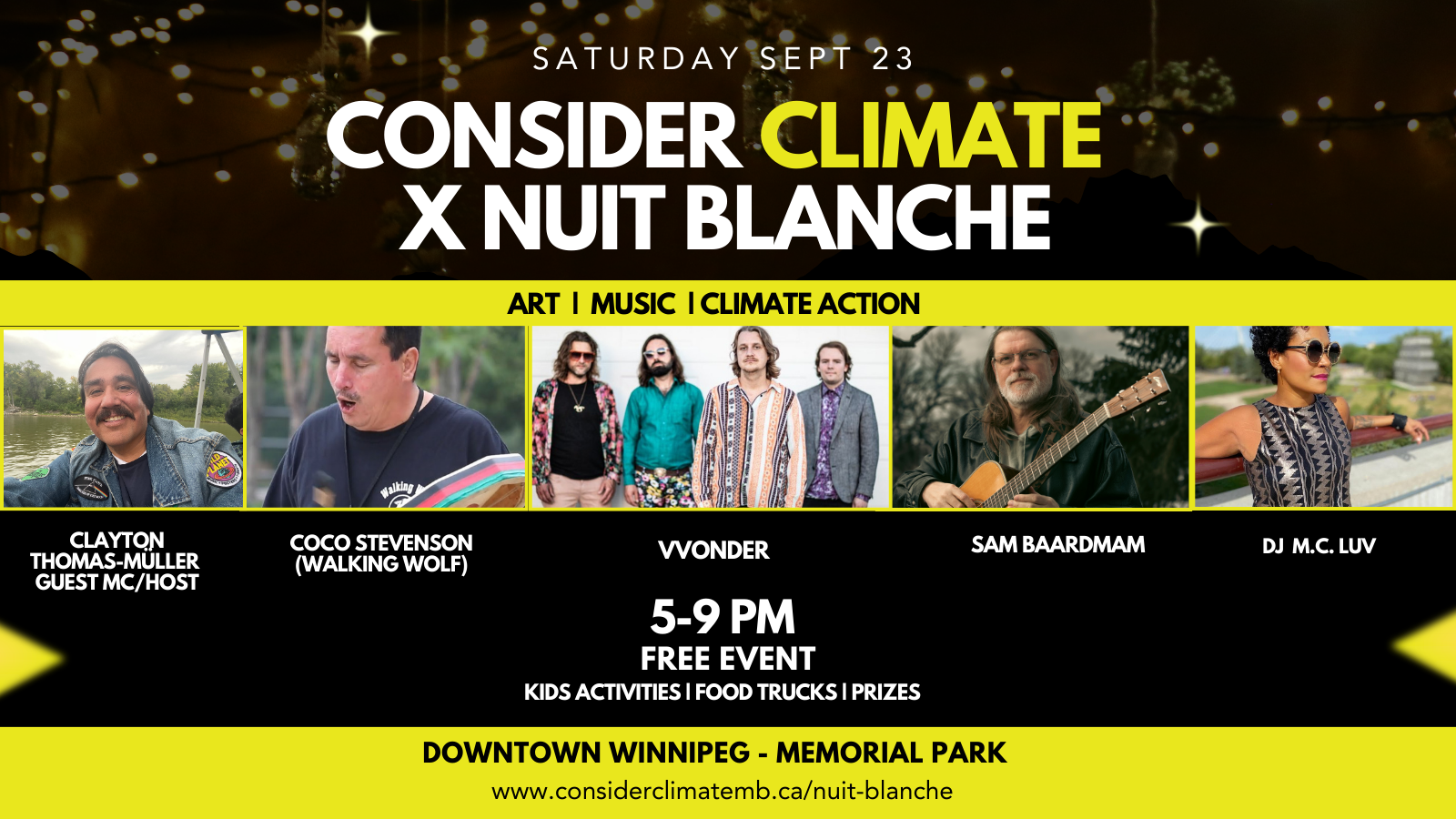 Connect with fellow Manitobans concerned about climate change at the Consider Climate x Nuit Blanche event while listening to music from some of your favourite local artists. Local environmental organizations will be onsite providing information about how to get involved in climate action in the province, and attendees will be able to connect with fellow Manitobans to help create a collaborative art piece that demonstrates the importance of considering climate. Family friendly activities will take place from 5-6pm, local musicians will provide entertainment from 6-9pm. Food trucks will be set-up near the event, and Bike Winnipeg's Bike Vallet will be onsite offering secure bike parking.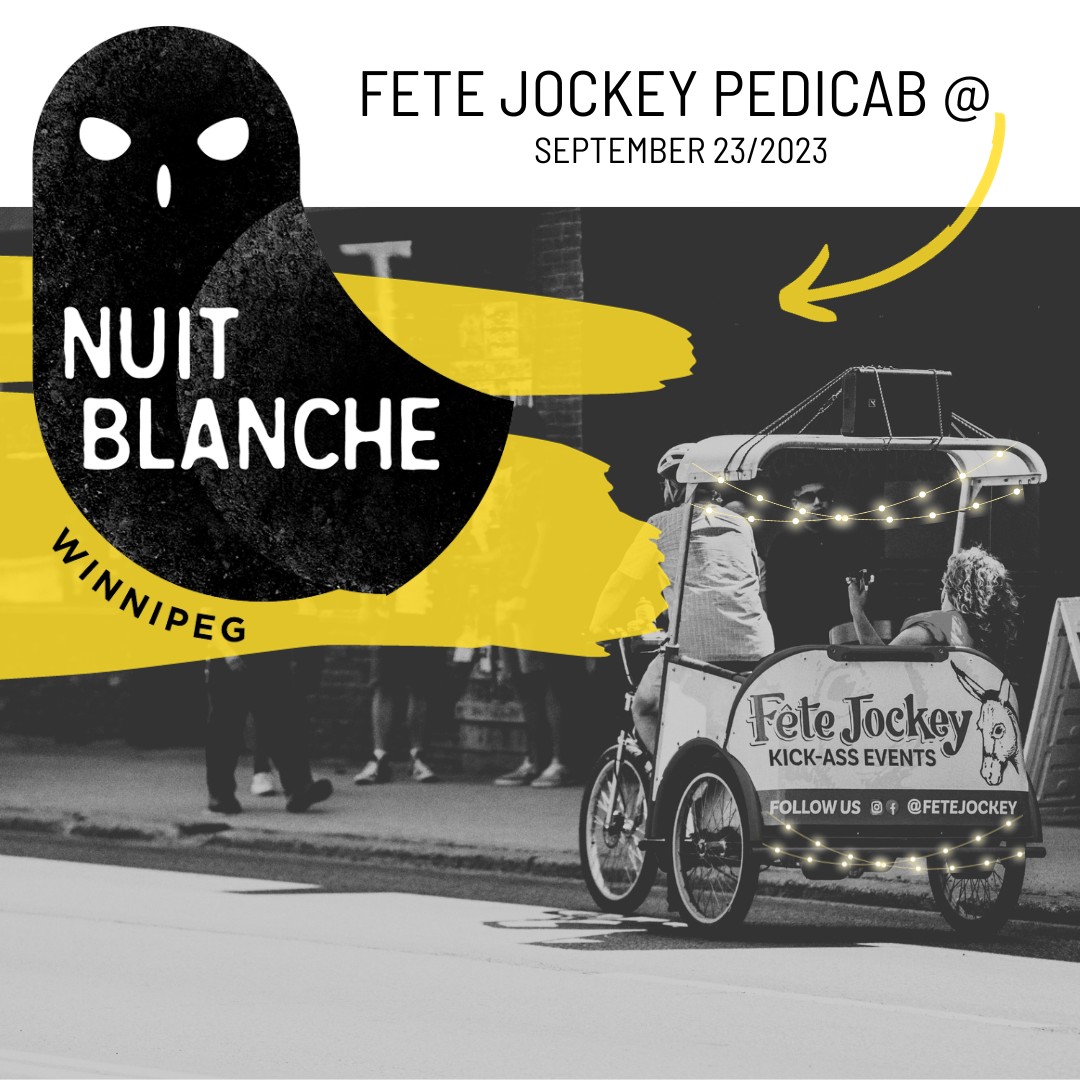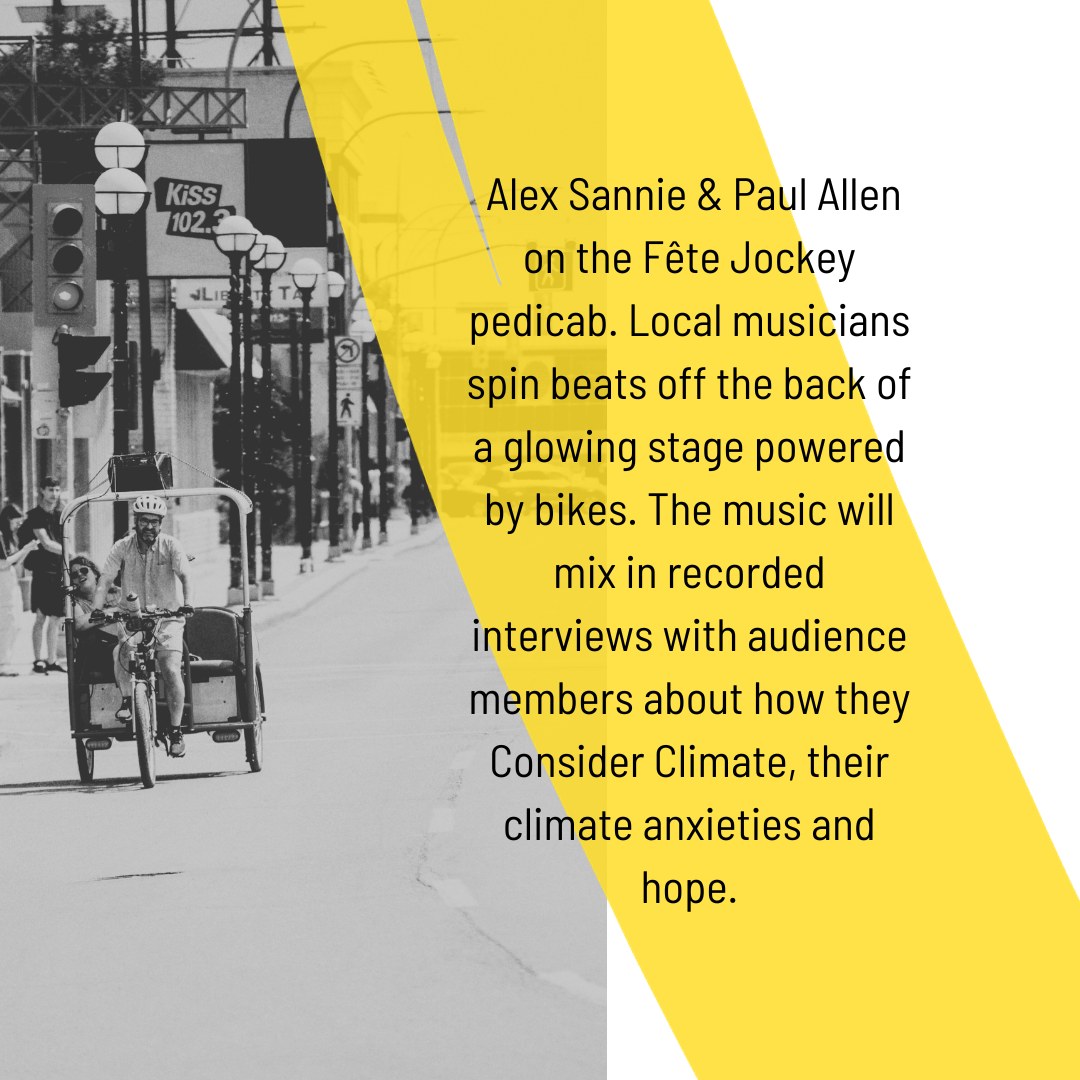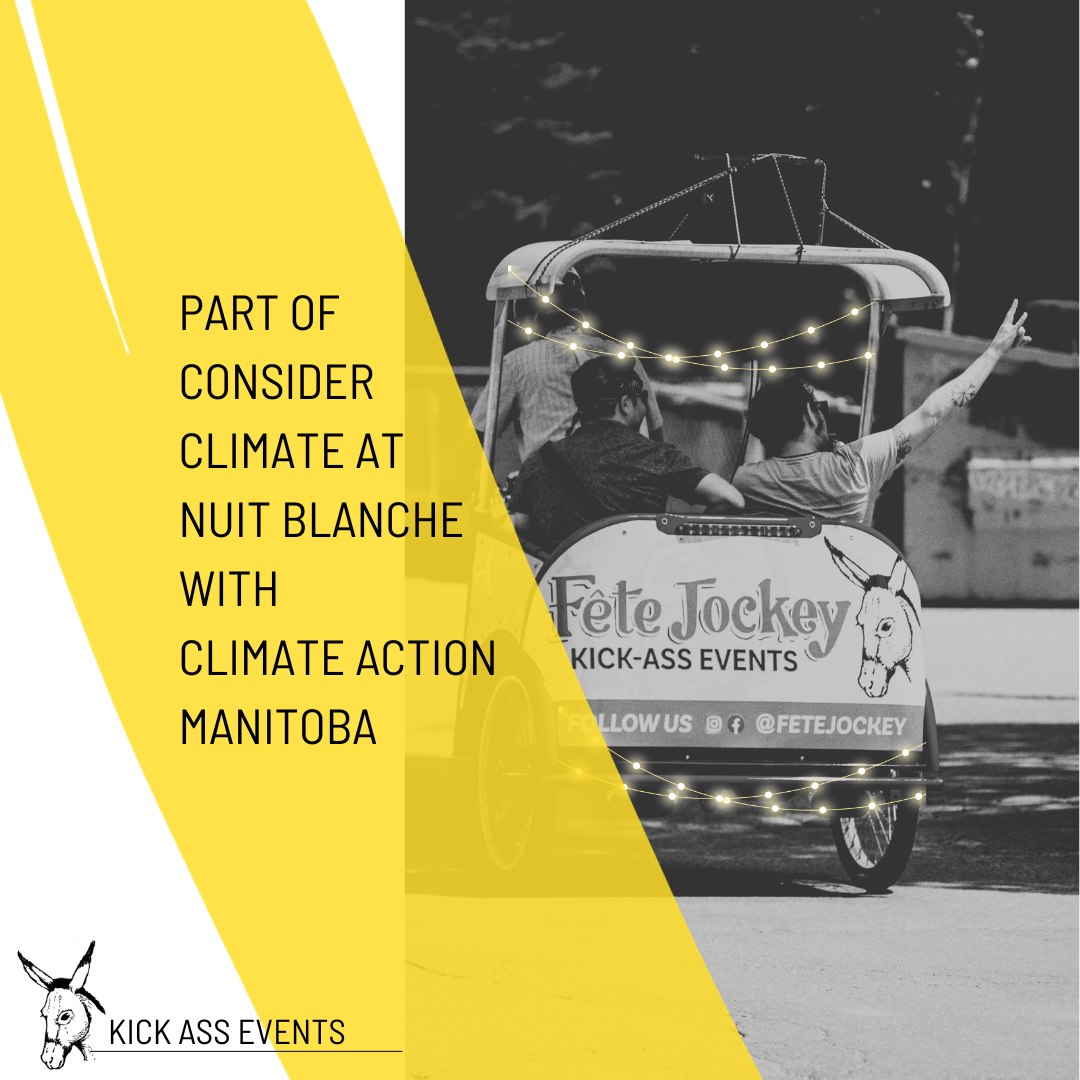 This event is free to attend. Anyone looking to support event efforts can make a donation here.
We are collecting for Harvest Manitoba! Please bring a non-perishable item to donate to the bin.
Help Create Consider Climate Pedicab Art
Fête
 Jockey presents: Paul Allen & Alex Sannie on the F
ête
 Jockey pedicab. Local musicians spin beats off the back of a glowing stage powered by bikes. The music will mix in recorded interviews with audience members about how they Consider Climate, their climate anxieties and hope as part of the Climate Action Nuit Blanche installation at Memorial Park (The Legislative grounds). A collaborative musical experience on wheels.
"We are honoured to be a part of such an important event, on one of our favourite nights of the year- Nuit Blanche. We want people to come together and talk about climate, be they members of the government, families, passerbys or artists. The pedicab performances spark conversation, and turn those conversations into art. It's a small project that represents 
Fête
 Jockey's creative process and what we stand for. Come and bike along!"- Andraea Sartison, Co-Director 
Fête
 Jockey
Entertainment Schedule
5:20pm – Coco Stevenson (Walking Wolf)
6:00pm – Sam Baardman
7:00pm – VVonder
8:00pm – DJ M.C. LUV
THANK YOU TO OUR SPONSORS FOR MAKING THIS EVENT POSSIBLE